Nemophila enough to fill up the whole hill in blue! !
The scene is said to be a wonderful view that you want to visit once in your life.
In Japan, I went to "Nationally Managed Hitachi Seaside Park"in Ibaraki Prefecture, which is famous for SNS and media.


"What is" Nationally Managed Hitachi Seaside Park "?

The area of ​​the state-owned Hitachi Seaside Park is 191.9 ha.
This park has an area of ​​about 41 Tokyo Domes.
In Japan, Tokyo Dome is often used as a comparison of area.
Spring is tulip, nemophila, tulip.
Summer is roses, sunflowers and lavender.
Autumn is cosmos, kokia.
In winter, ice tulips, plums, etc
In this large park you can enjoy all seasons grass and flowers.
Among them, nemophila that fills the "Miharashi hill" is a popular spot because it overlaps with the Golden Week, which is a long holiday in Japan.
This place is famous, so you may have seen it on the net etc?
Parking fee:510yen
Entrance fee:450 yen
Annual passport:4500 yen
Entrance fee is cheap because it is state-owned.


There is an amusement park when you enter.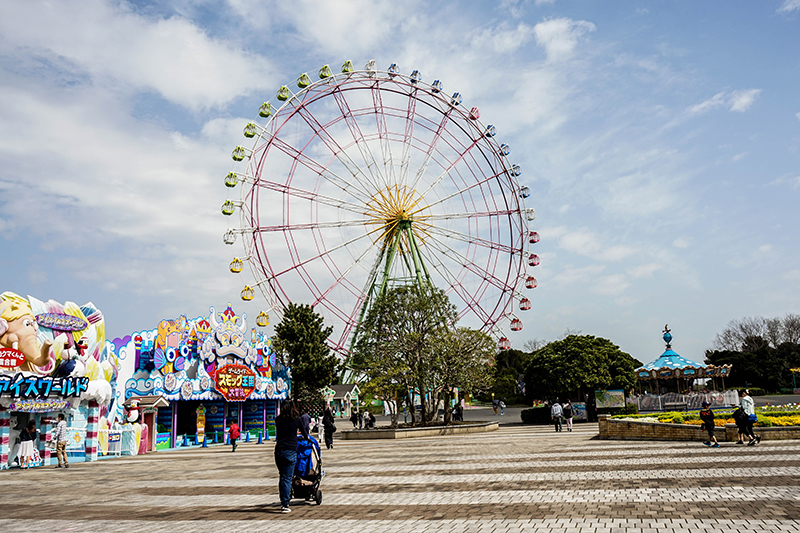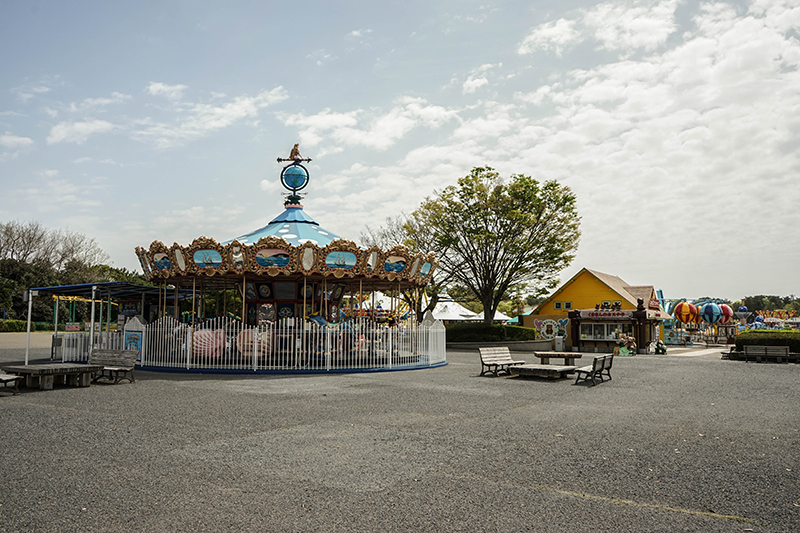 When entering from the central gate, there is an amusement park called "Pleasure Garden".
There are nearly 30 different attractions, from roller coasters to children's attractions.
There are also facilities available free of charge, such as an open space where you can play with water.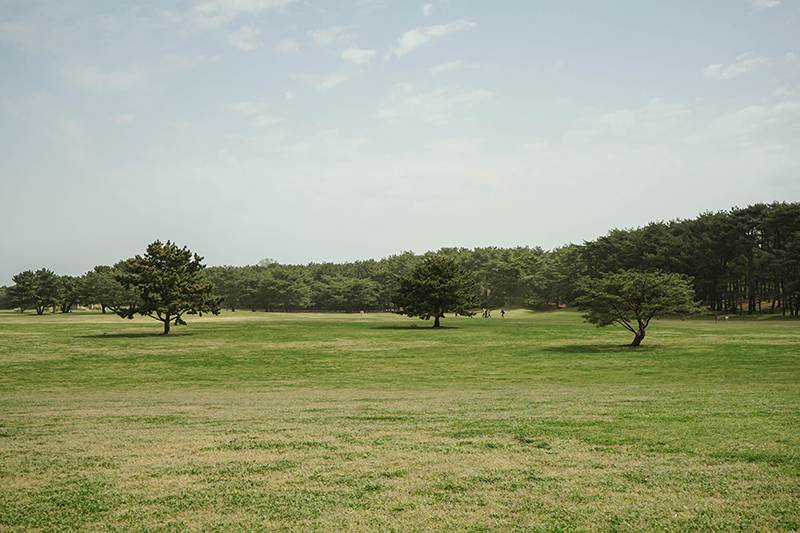 ▲ It is also possible to have a picnic on the vast grass!!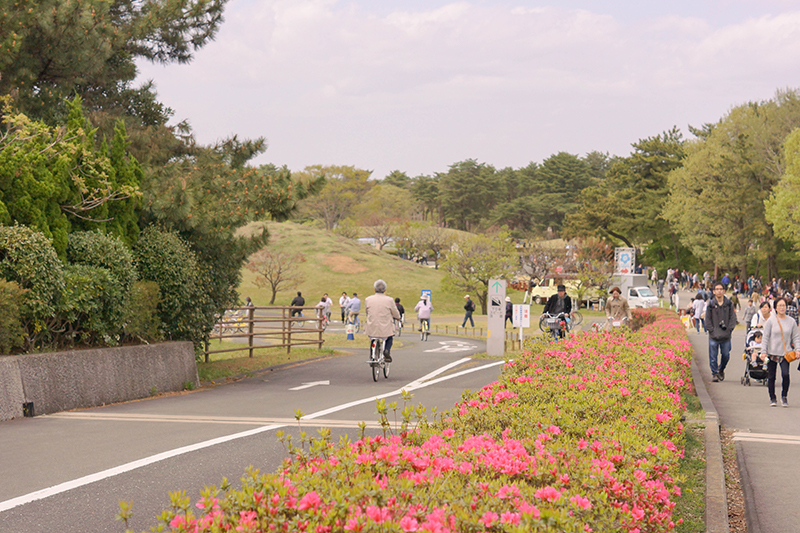 ▲There is a bicycle road in the park, and you can hire a bicycle.

(3 hours of use)
Adult 400 yen Child 250 yen


And head to" Miharashi Hill "where nemophila blooms …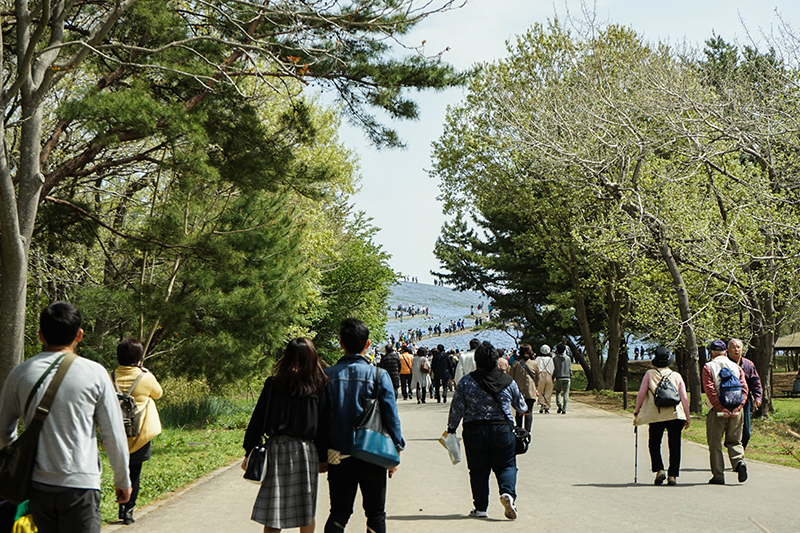 Pass through the amusement park and the vast lawn. Then you can see the blue from the gap of the tree.
At first I thought, "Is that blue empty?"
And as I went on, I understood that it was all nemophila.
All the people who went with it were the same reaction.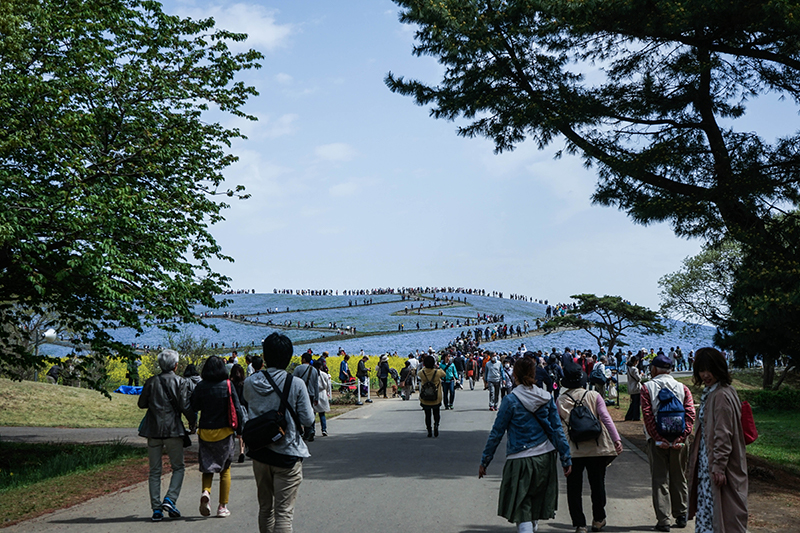 Miharashi hill" This scene is like heaven! !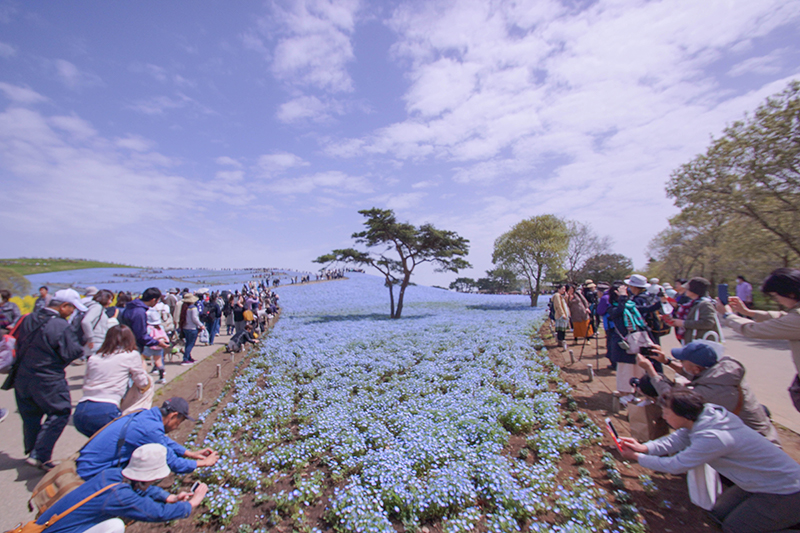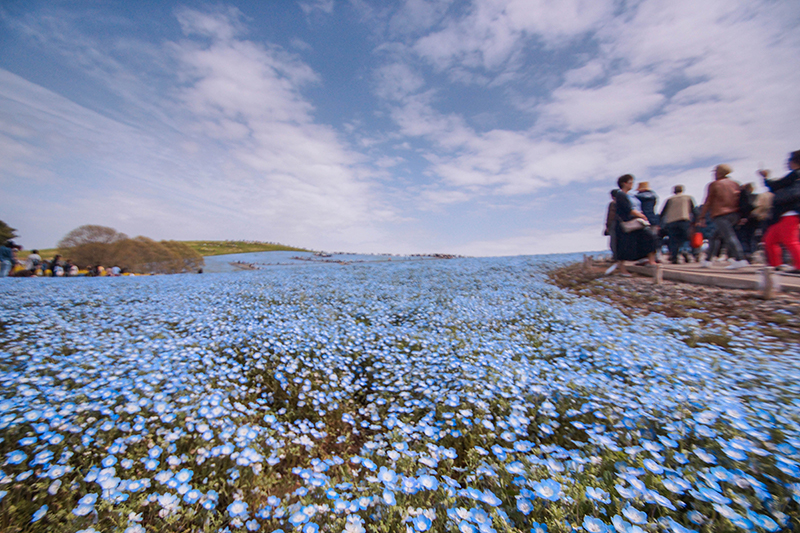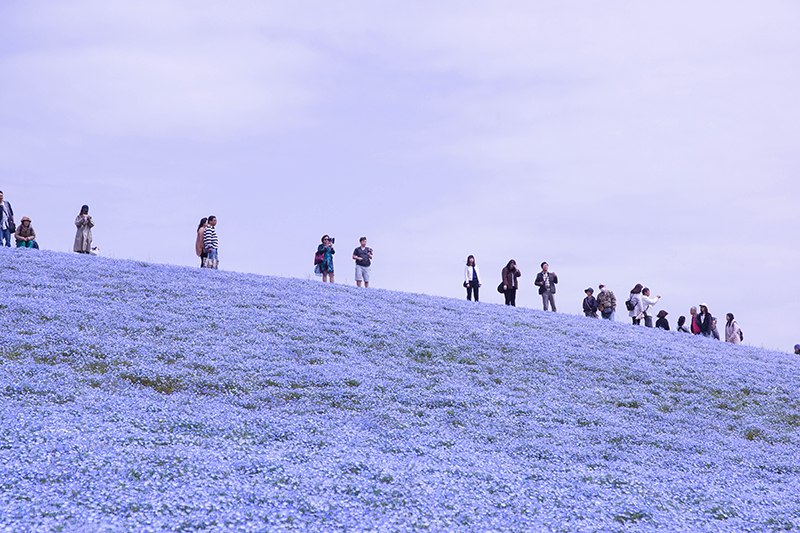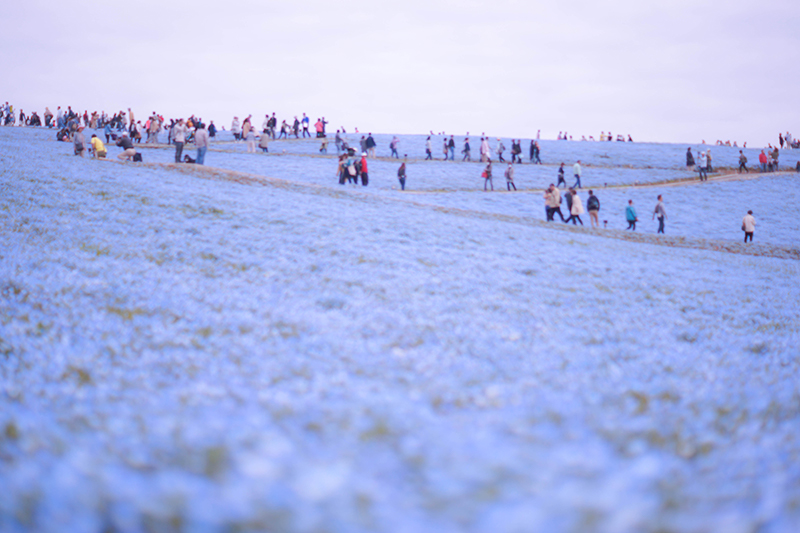 I was really surprised that nemophila was blooming all over the hill! ! Sky, sea, and cute nemophila It is a blue beautiful world.
"Miharashi hill" has an area of ​​about 3.5 hectares and about 4.5 million nemophila blooms.
The number of visitors is increasing year by year, and seems to have surpassed 580,000 at Gold Week 2017!!
This place has given so much healing and excitement for so many people. I was also moved.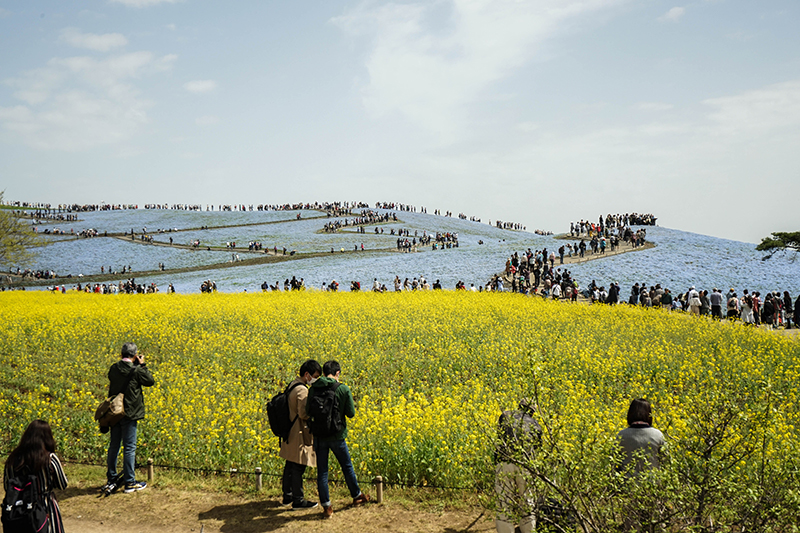 ▲The canola flowers also bloom beautifully.
Compatibility with pastel colors is good.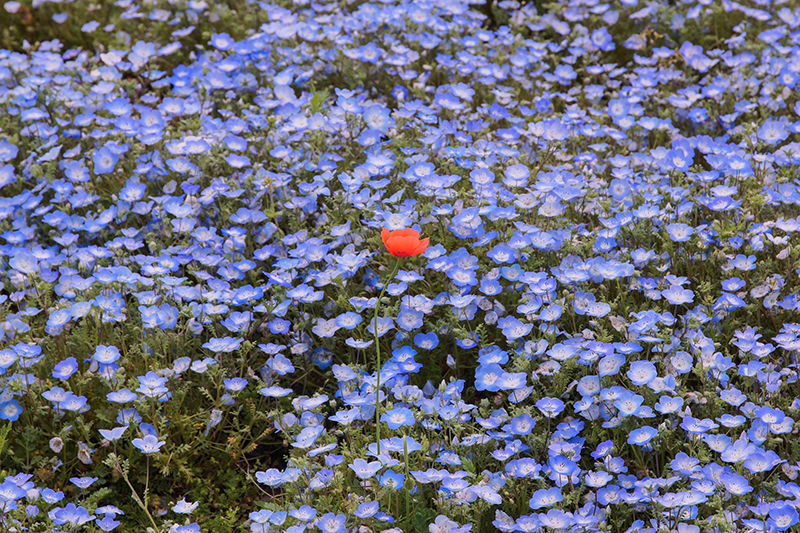 ▲Poppy flower language "premonition of love"
Nemophila flower language "Success anywhere"
Here is also good compatibility♪
If you look closely, white nemophila …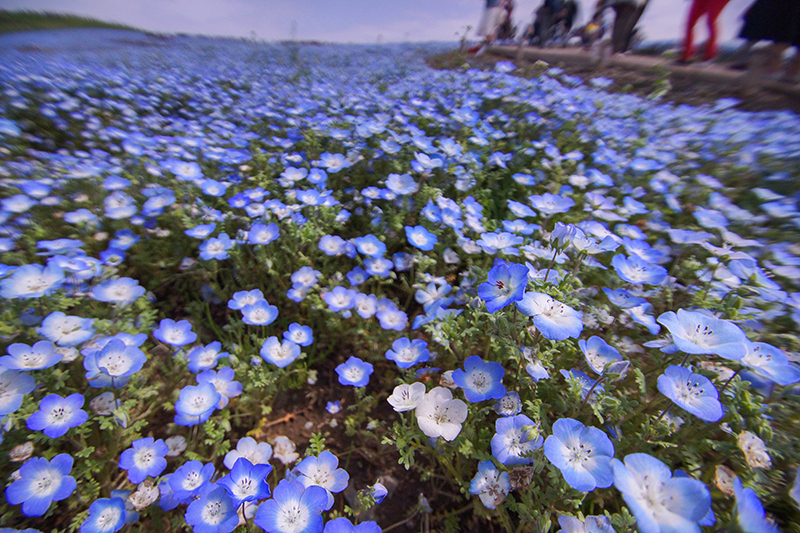 Normal nemophila is blue, but if you look closely at Miharashi hill, white varieties are mixed.
Blue nemophila is "insignis blue"
White nemophila "insignis white"
Furthermore, I could not find it,
It seems that there is also a variety called Nemophila maculata with blue spots.
It would be fun to find so rare flowers.


The top of the hill is …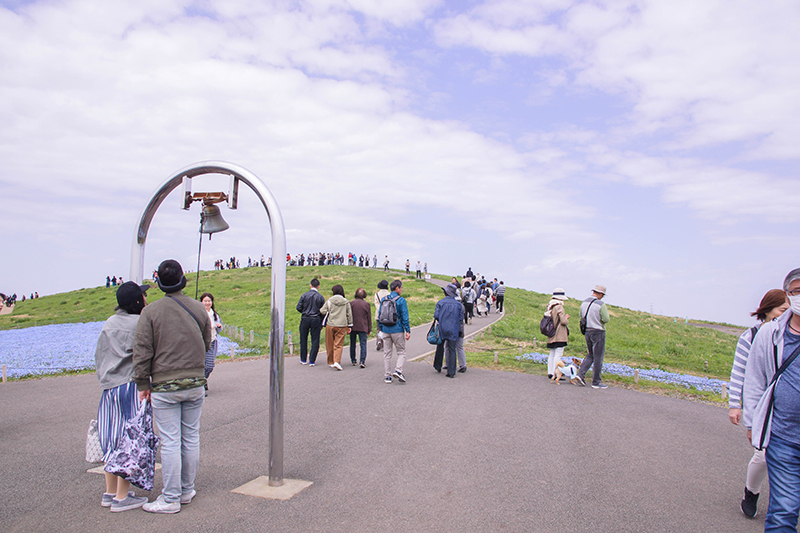 Near the top is the "Miharashi bell" that you can be happy by ringing. The sound of the bell rings on the nemophila hill. It is like heaven.
Miharashi Hill is 58 meters above sea level. Therefore, the sea and nemophila can also overlook the large site of "Hitachi Park".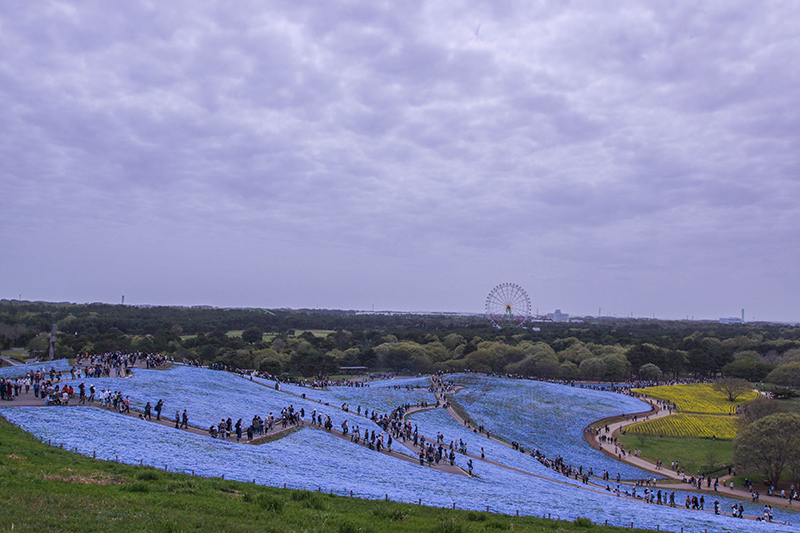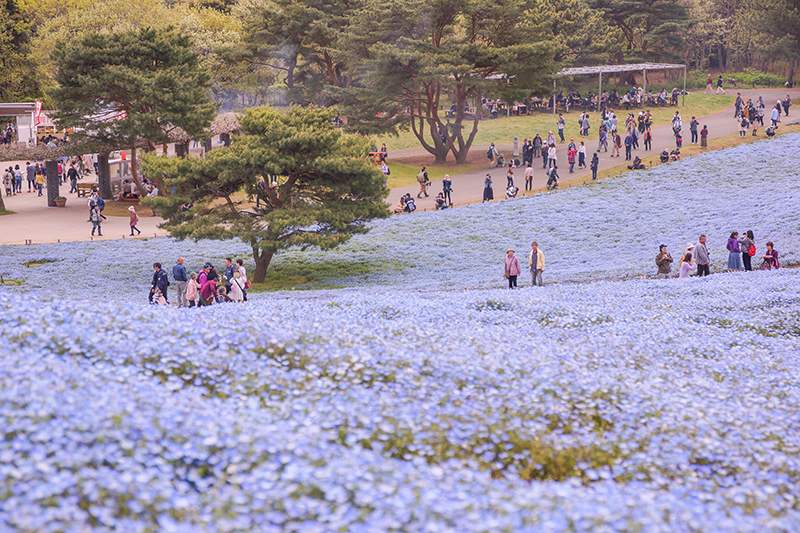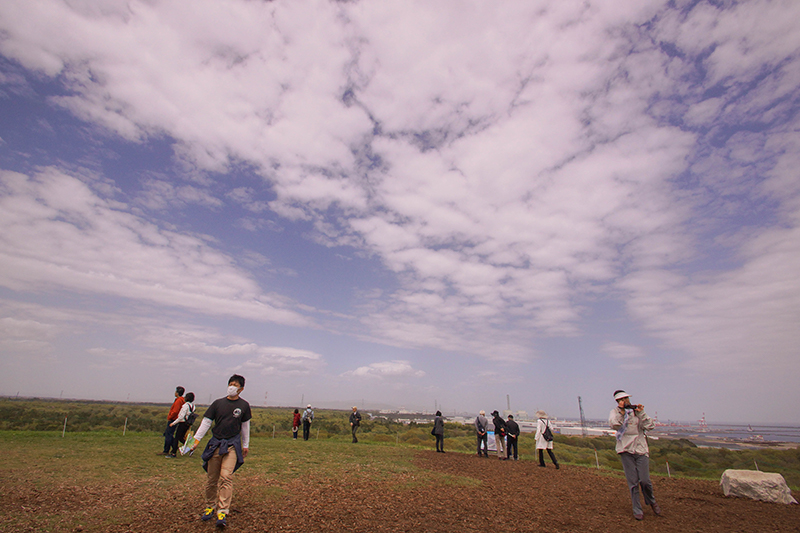 I created a superb timelapse of this place.
Summary

I thought that this place was a wonderful view that I would like to visit once in my life.
The year of shooting (FY 2018) seems to be a week earlier than usual, and in Golden Week the flowers were not in full bloom …
You should check on the website such as flowering information when you visit.
This time I did not have time and could only see nemophila, but colorful tulips are also blooming and beautiful at this time.
I think it is a spot where various flowers bloom and enjoy all year round even at other times! !
Playing at the amusement park, cycling, picnicking on the vast grass, and putting pets in the park, so it's a great spot to come for a normal visit ♪
I will visit again at that time as the Kochia tree also turns red in autumn.


Access of the state-owned Hitachi seaside park

20 minutes by bus from Katsuta Station.
There are direct buses in the nemophila season.
Car
About 15 km from Hitachi Mimami Ota IC
About 13km from Toukai smart IC
The nearest "Hitachi Kaihen koun IC" is crowded.
Either way please check the official website.