Yuigahama is a beach with a width of about 890m in the southern part of Kamakura City, Kanagawa Prefecture.
It has the largest area as the surrounding beach. You can walk from the city area, so it's easy to access. Recently, it has attracted attention as a barrier-free beach that can be accessed by wheelchair.
And I heard the information that red tide occurred in Yuigahama.
Red tide is a large amount of phytoplankton, and the ocean turns orange as if it overflowed.
The plankton may contain Noctiluca scintillans.
In that case, you can observe the phenomenon of the sea shining blue tonight.
I decided to go to the place immediately.


What is Noctiluca scintillans?
Noctiluca scintillans is a marine plankton with a diameter of 1 to 2 mm, and emits a mysterious blue light by external stimuli at night.
The glowing principle is that a reaction occurs when oxygen and luciferase adhere to a substance called luciferin in the body.
The scientific reaction emits pale light.
When a large amount of plankton occurs in summer, the sea is dyed red or orange, and this phenomenon is called red tide.
Noctiluca scintillans may also be included in the red tide.
In other words, when a red tide occurs, it may be possible to observe a phenomenon that shines pale white by the stimulation of night waves.
Not only is it good, but when the red tide occurs, it can damage fish.


May 5, 2017 The sea in Kamakura was shining blue! !
I drive on the coastal road. After passing through Enoshima and entering the Yuigahama, the sea was really shining blue. I was able to observe beautiful light even from the road.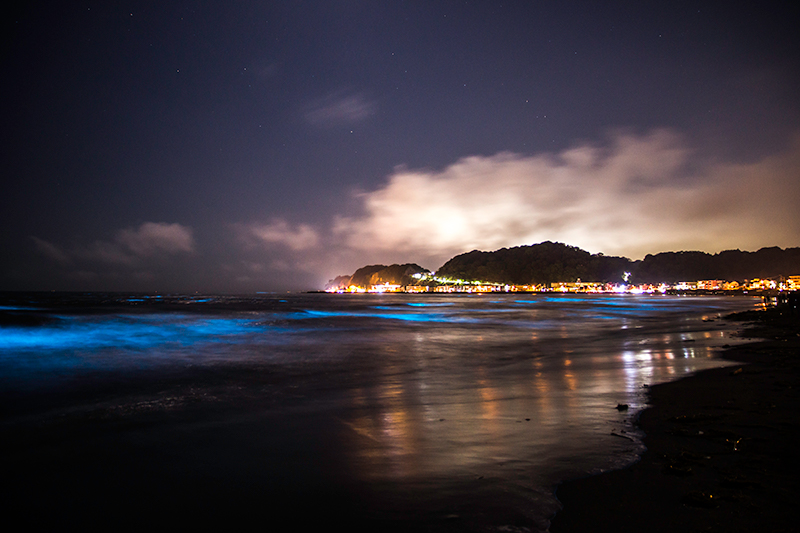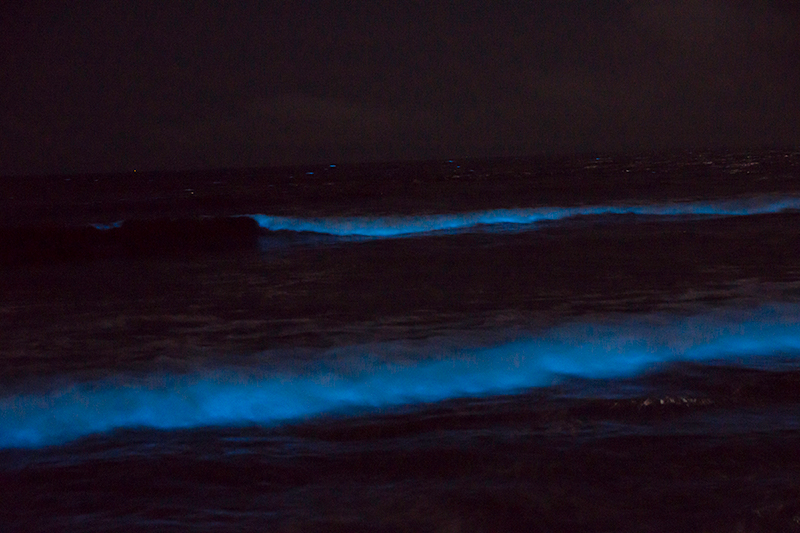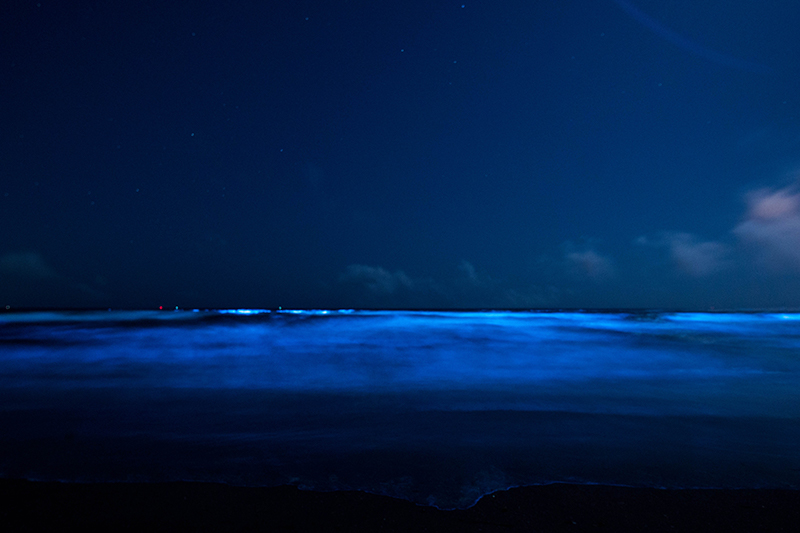 The surrounding area was congested, but I found a parking lot and headed to the beach. The waves were pale and light, and it was really fantastic to see nearby! !
Noctiluca scintillans of this scale seems unusual, so I was able to shoot rare moments.
I once again learned about the majestic nature.