I went on a trip to shoot a swan with a camera.
This time I went to Handa Marsh and Biwa Pond, the nearest spots where I can see swans from Tokyo. Those places are in Tochigi Prefecture.
Swan grows from spring to summer in the waters of the northern country far from Japan. As winter approaches, the swans will come to Japan on a journey of thousands of kilometers from Siberia. Every year, 60,000 to 70,000 swans come to Japan and winter in various places.
The Handa swamp and Biwa pond I visited this time are the closest swan observation spots from Tokyo.
It is also the only swan observation spot in Tochigi Prefecture.
The morning sun reflects on the pure white frost that is generated on the soil in the field.
I had a feeling that this trip would be a good trip.


Arrived at Handa swamp at dawn! !
dawn, I arrived at the Handa swamp observation spot.
This is a wild bird park and there is a parking lot.
Looking over the swamp with excitement …
Way? There's no swan … there's only a duck …
Did the swans fly to look for food?


What I learned after investigating.
This swamp is an important habitat for Miyacotanago fish, which has been designated as a national natural monument.
It seems that bird feeding was banned in 2010 due to water pollution measures for the conservation of swamps, and the arrival of swans gradually decreased.


I'm going to Biwa Pond !!
It is about 25 minutes away from Handa Swamp. There is a gravel parking.
The old sign is suspicious … There were no swans here either.
Again to Handa Swamp! ! "
I will be sad if I can't see the swan. So I returned to Handa Swamp again.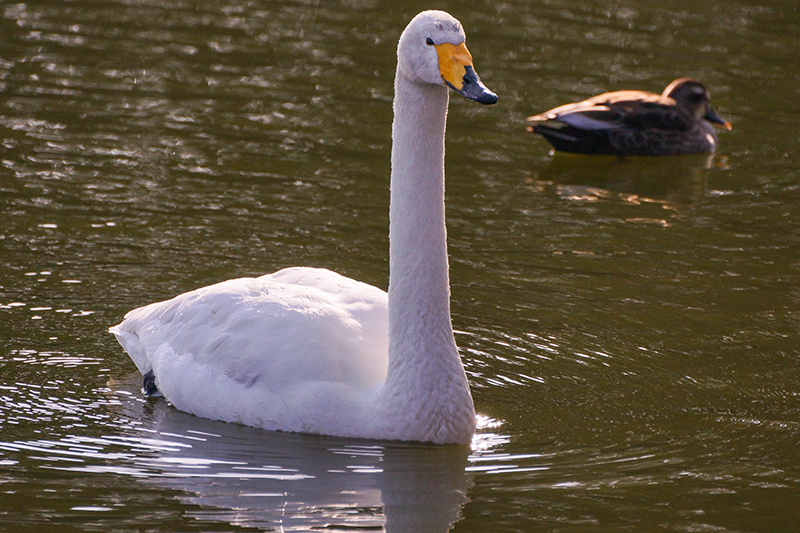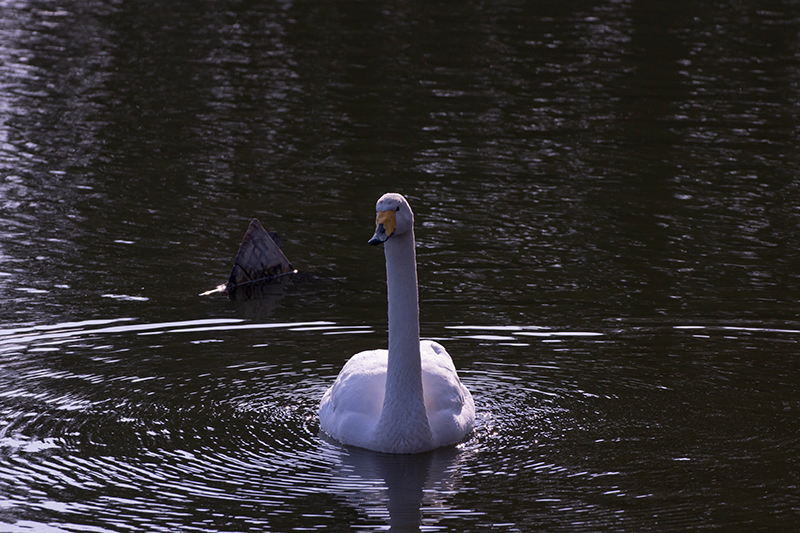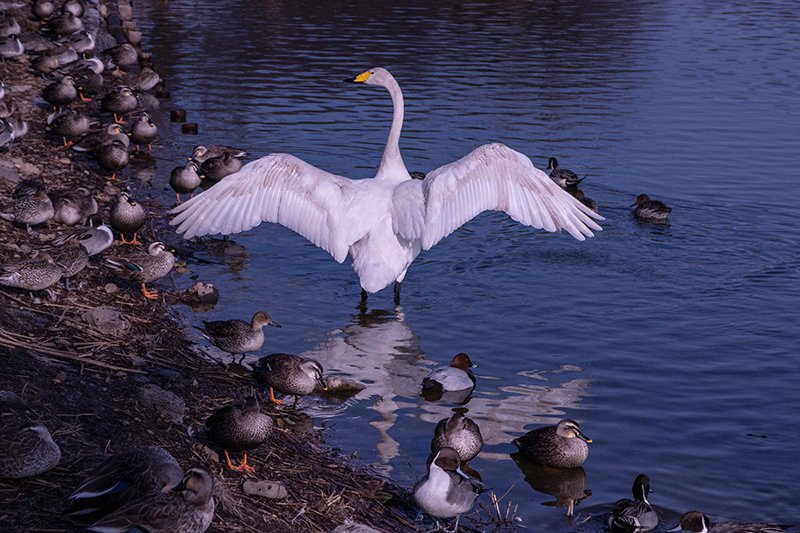 Then only one swan came back ♫
Swan came close to me because was used to people. Swan is good friend with duck. If you spread your wings, it is very big, elegant and very beautiful.
I finally met after running around. I'm impressed when you think you're here for thousands of kilometers from far away Siberia.
The other family did not come back after a while, but it was nice to meet only one.
Momizidani big Suspension Bridge!!
Then I went to the mountain and went to Momizidani big suspension bridge.
A suspension bridge with a total length of 320 meters.
And this place has been recognized as a romantic spot "sacred place for lovers" suitable for proposals from tourist spots all over Japan.
During the autumn leaves season, the surrounding mountains are dyed red and it looks beautiful. Because it is completely off-season, there are no people.
Summary

I thought I couldn't observe swans, but I'm really happy that one bird came back.
After that, I explored the snowy road to see the waterfall, snowboarded at a ski resort called Hunter Mountain, and photographed a place I wanted to visit once in my life.
I would like to upload an article about them later.